As soon as you think of the Czech Republic, the first name that comes to your mind is Prague. Isn't it so? Yes, the place is famous for being the capital, but the Czech Republic has much more to offer. From its rich history, beautiful nature, and mouthwatering food to its architecture, this small country has wonders in store. Apart from Prague's calm and serene beauty, you can enjoy visiting hill stations in the Czech Republic on your next vacation. The list puts together the top eight hill stations worth visiting.
Hiking can be an option, rather a strenuous option to go for. You can always enjoy the view of the Czech Republic mountains in a cable car. With no extra sweat, innumerable steps, panting, or gallons of water, your trip will be sorted. Hiking or a car trip with comfort, that's your call!
Krkonoše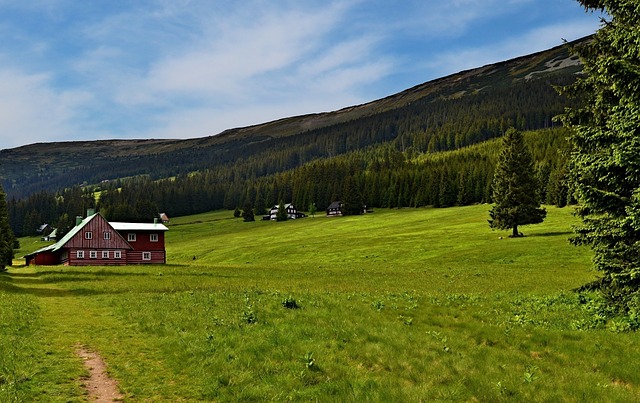 Krkonoše has one of the most beautiful mountain resorts as the highest mountain in the Czech Republic. It takes almost two hours to reach Prague, i.e., 150 kilometers. So many beautiful spots are there that you can start at any point.
Sněžka, with an elevation of 1603 meters, is the highest range in Czech. The peak is easy to watch from a long distance and easy to reach for travelers. If you want to avoid traveling by car, take a bicycle and have fun.
Ještěd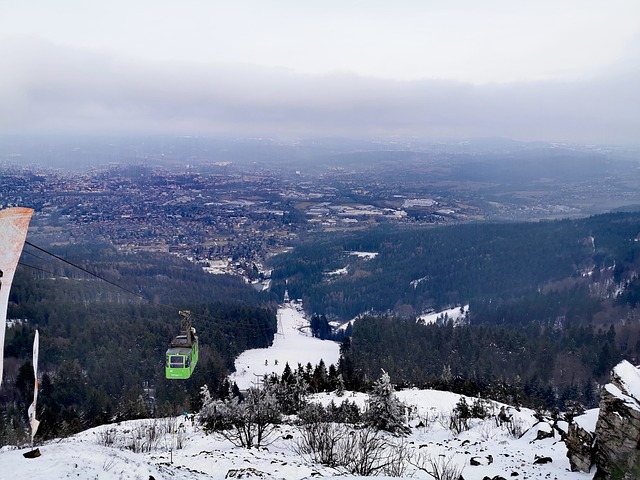 In the north Czech Republic, Ještěd is the highest mountain on Ještěd–Kozákov Ridge. You must visit Ještěd Tower restaurant when you are there. By cable car, you can be there. Ještěd has a Ski resort, and from a height of 1,012m (3,320 ft), you can enjoy the view of Poland and Germany. When you are penning down the mountains in the Czech Republic for vacation, Ještěd is something you should not miss.
Špindlerův Mlýn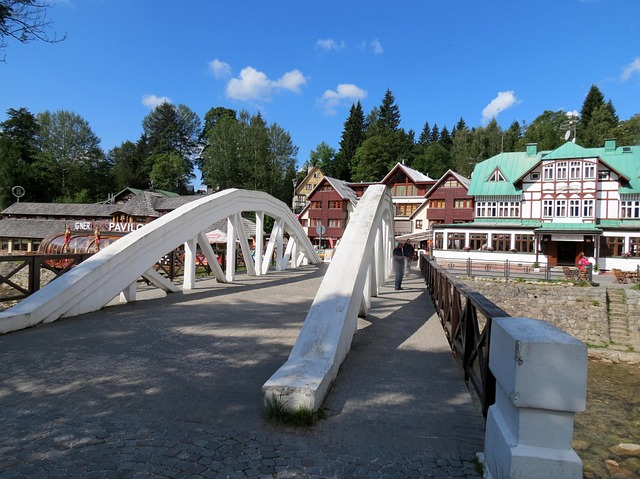 The Czech people call it Špindl. It's just two hours' drive from Prague and famous for skiing. If you are interested in skiing or snowboarding, you must visit this place. A hundred-year-old dam called Labská priehrada came to rescue the villagers, saving them from the flood. Labe, the biggest river, is one of the biggest rivers you must visit on your tour.
Jizerské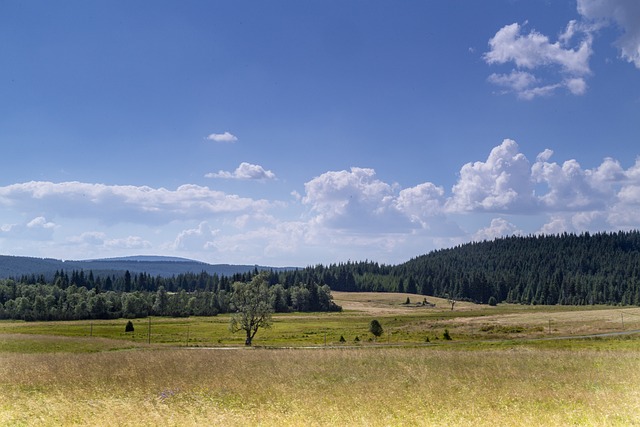 Jizerské or Jizera Mountains are located in the Western Sudetes following the Czech Republic and Poland border. The range's name came from the Jizera River, running through the southern direction. The weather here has average precipitation. The primeval beech forests in Jizerské are a UNESCO World Heritage Site because of their preservation over the years.
As a tourist spot, Jizera is an attractive spot for cycling, winter sports, and hiking. Bedřichov is the center for ski running and downhill skiing. So when short listing these places among the hilly places in the Czech Republic, Jizera can be a good call.
České Středohoří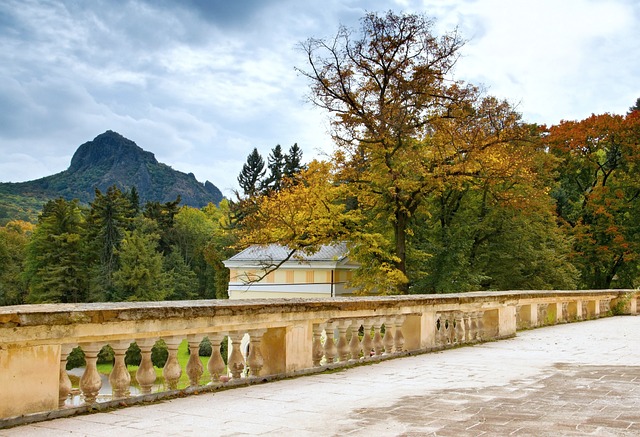 České Středohoří is known as the Central Bohemian Uplands, situated in the northern Bohemia region of Czech. Central Bohemian Uplands, or Central Bohemian Highlands Protected Landscape, is considered the second largest protected landscape. In this 80 km long distance, České Středohoří extends from Česká Lípa to Louny. For a day trip, it will take an hour or so to reach the landscape and visit the meteorological office.
Hřebeny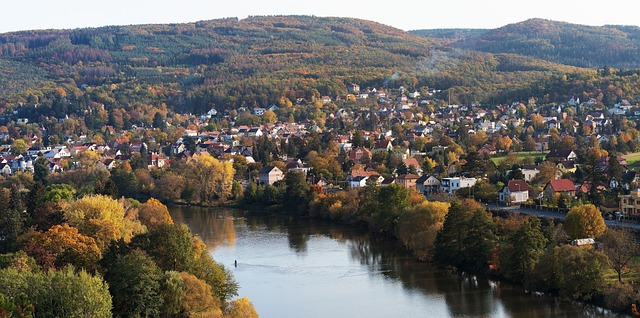 Hřebeny is sometimes geologically and geographically kept under the Brdy mountains. At the same time, it has much more significance as one of the important hill stations in the Czech Republic. Písek is the highest hill at 691 meters' height, where you will also find an airborne radar.
Černolické scaly is a well-known locality for tourists providing rock climbing training. This natural monument comes with a great view of the surroundings. Andělské schody, the natural preserve, unleashes a jaw-dropping world of flora in front of you. The name denotes Angel's staircase, which came from the undulated terrain. It is s haven for Botanics with plants of rare species.
Bohemian Switzerland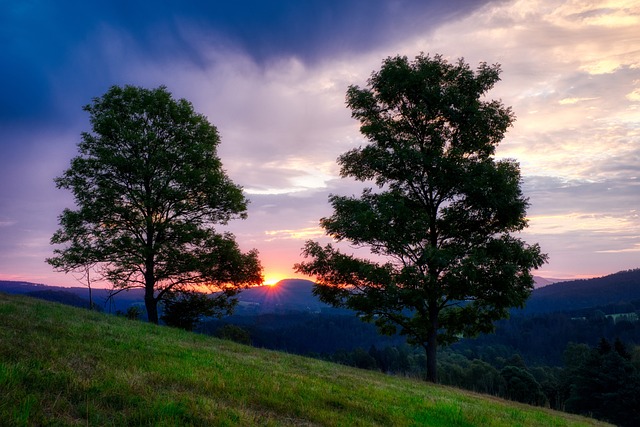 Not just the dramatic name, Bohemian Switzerland, situated in West Prague, is among one of the four National Parks. Whether it is about the beautiful landscape with rocky hills or an ultimate collection of flora and fauna, Bohemian Switzerland has always been a unique attraction to nature lovers. Růžovský vrch, or Hill Růžovský, 619 meters, is the highest point in this national park with plants, mushrooms, and animals of different species.
Pravčická brána and Bastei Bridge are iconic parts of this mountain range. The naturally formed rock in Pravčická brána has the castle of an Eagle's nest underneath. Spending a night at Sokolí hnízdo is going to be a lifetime experience. Mezní Louka is a nearby place for hiking and cycling with your friends, family, and a bunch of lovely tourists.
Brdy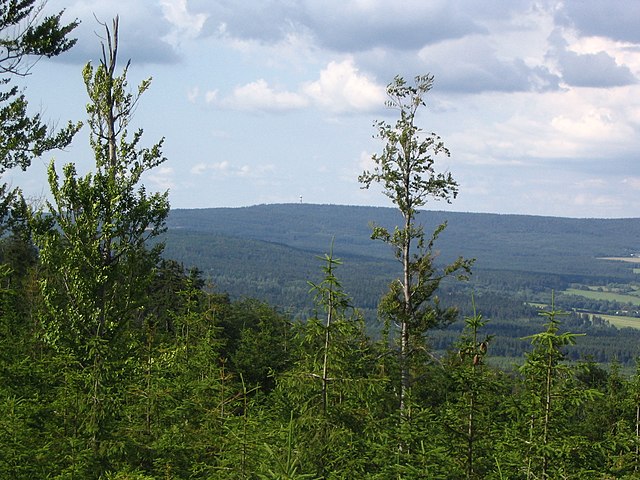 BRDY in Czech mountain stands for breathtaking forested highlands, making it one of the favorite hill stations in the Czech Republic for visitors. This place used to be a space for army training which is now replaced with a landscape area. With the signs of active munition, this place was kept from the public for a long time. Now it has been developed as a tourist spot.
Another tourist attraction is the meteorological tower at Praha, the second biggest hill with an elevation of 862 meters. As you climb up the observation point, Šumava and Krušovice are just in front of you. You have got a brave heart, right? Then don't forget to make some time to visit Fabiánovo lože, believed to be haunted by the previous owner of Brdy, Fabian.

Takeaway
It is not just about the mountains. A trip to Czechia will be marked as memorable for the UNESCO World Heritage Sites, castles, luscious greenery, National Park, delicious food, the experience of enjoying a beer spa, elegant jewelry, and more. It's high time you list the places you want to visit. Several options are there to shortlist as one of the best Honeymoon places in Czech Republic. Well, there is more to explore than the mentioned activities once you step into this wonderland in central Europe.