Portugal is undoubtedly one of those countries that you can call dramatically charming. From scenic beauty to unmatched hike trails, Portugal has everything you can expect from your next trip. Some of the best mountains are in Portugal, making it a rival to any other European country. Whenever someone talks about Portugal, Lisbon, Sintra, or Porto are the familiar places they mention. However, there are many more amazing hill stations in Portugal worth mentioning, and you will have a good time here on your next vacation.
Among all other European countries, Portugal has the best weather you can enjoy throughout the year. Along with its heritage spots and beautiful coastlines, the hilly places in Portugal are unbeatable. Take a look at the top five mountains of the country that you must visit when you are in Portugal.
Mount Pico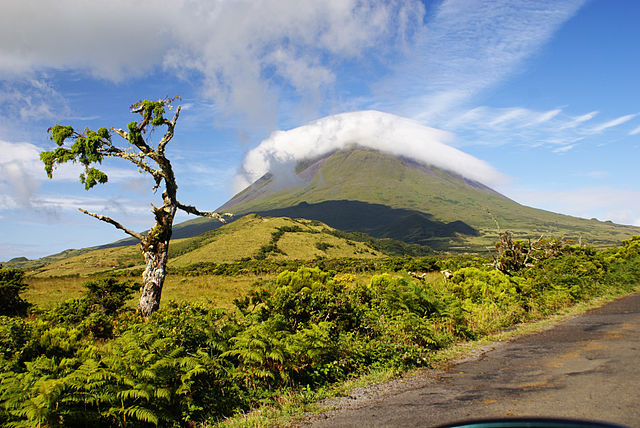 Whenever there is a mention of amazing hill stations in Portugal, Mount Pico, known as Montanha do Pico, is the first name that will come to your mind. This mountain is located on Pico island, in the midst of the Azores archipelago. With a height of 7,713 feet, Mount Pico is Portugal's highest mountain and one of the highest among Atlantic mountains. From 1972 onwards, Mount Pico is designated as a nature reserve. This quiescent stratovolcano (also known as a composite volcano) is a conical volcano with a history of eruptions from 1562 to 1564 from the vents on the southeast flank.
It was around 1718 and 1720 when a sudden explosion happened again, and the flows spread to the coast. The most recent incident was September 2009, when a fumarole at the mountain pinnacle emitted volcanic gases. Mount Pico is connected with one of the volcanological units in the Madalena Volcanic Complex, comprising Pico island. If you take an interest in hiking through new places, Mount Pico brings you the opportunity to accomplish. It will take an approximate journey of more than seven hours to complete the round trip.
Torre in Serra da Estrela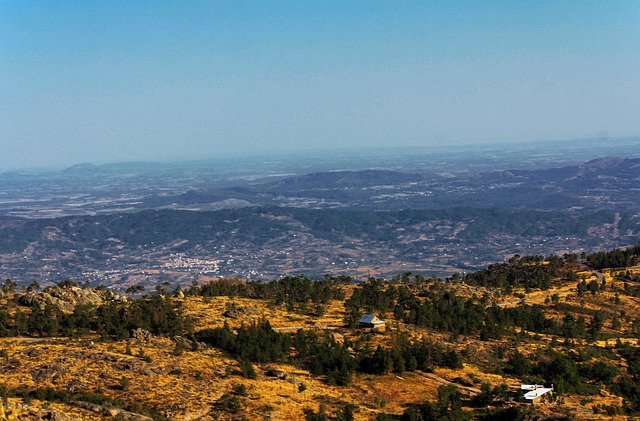 Are you planning yet to visit the mountains in Portugal for vacation? Then you can never miss Torre. Torre, called Tower in English, is a part of Serra da Estrela, the mountain range on the border between the municipalities of Seia. Though it is not a distinctive mountain summit, Torre is more of a plateau. It is the second-highest range in the entire country of Portugal after Mount Pico and the highest in mainland Portugal. The elevation of this summit is 6537 feet, located in the roundabout of a road connecting Seia and Covilhã.
Torre has some noticeable mountains, including Polos Brancos, Cantaro Raso, and Cantaro Magro. The most interesting facts about Torre are that it has the only ski facility in the country and you can reach the summit of the mountain by car through R 339 from Manteigas, a village nearby. Some of the beautiful hiking routes there will take you to the top of the mountain; those are a worthwhile effort. There are a few restaurants near Torre where you can find the regional stuff, and the nearest accommodations are only ten minutes away.
Pico do Arieiro in Funchal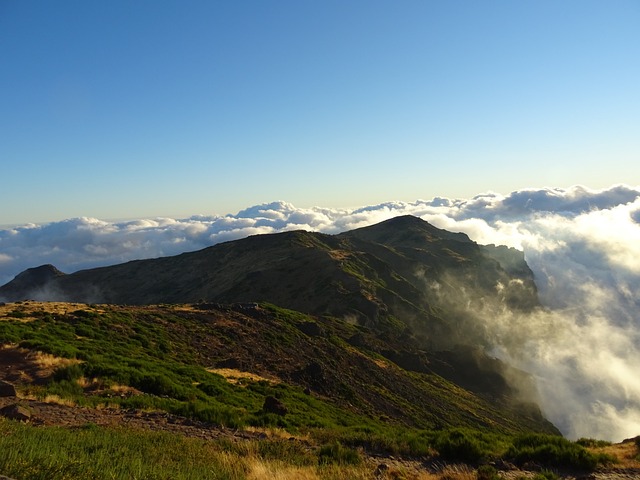 After mentioning the country's highest and second-highest summits, Pico do Arieiro is one of the most noteworthy among Portugal mountains. With an elevation of 5,965 ft, Pico do Arieiro offers an uninterrupted view of sunrise from the eastern part of the island. If you want to start your day with a memorable sunrise, this is the spot where you should be in Madeira. Being the highest spot in the area, you can enjoy two types of weather here.
You can expect an enthralling view of nature through the green and red hills, or you will have white clouds under your feet. Just make sure that you are carrying something warm as you reach the top; it's pretty cold there. The road to the mountain is motorable and safe to drive before dawn sets in. For an enthusiastic hiker, there is a 12.1 km round way near Santana. The trek is quite challenging and takes more than six hours to complete. The place is popular for backpacking. So you are most likely to meet other people on your way. Carry some water with you; the stone pathway will take you through the tunnels and forests to the summit.
Pico Ruivo in Madeira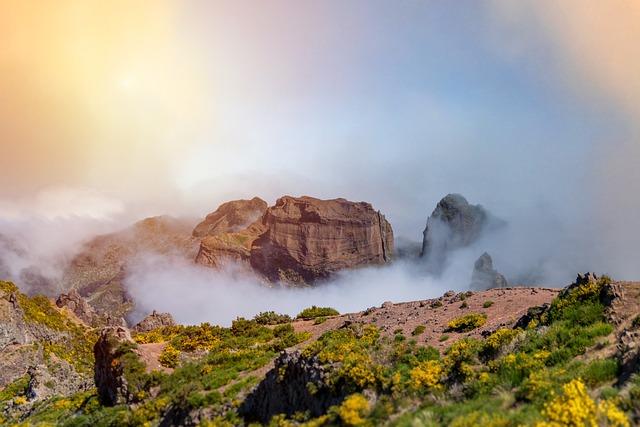 As the highest peak of Madeira, Pico Ruivo is one of the hill stations in Portugal to reach only by foot. You can start your hike from Pico do Arieiro or take the more accessible trail to Teixeira from Achada. Also, a trail leading to Encumeada is there. From 6,106 ft, the mountain provides a panoramic view of the island. But due to the unpredictable weather, your hiking experience can be very stressful. Just below the summit, there is a hut with access to toilets and water taps.
Pico das Torres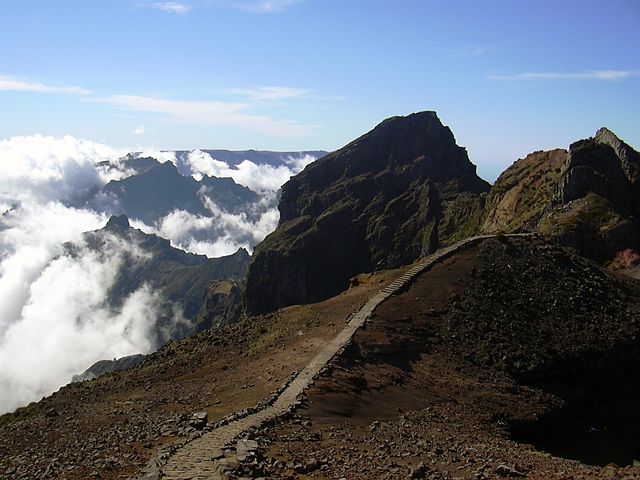 The list of top five mountains ends here with Pico das Torres. The second-highest peak of Madeira is beautifully situated between Pico do Arieiro and Pico Ruivo. Having an altitude of 6079 ft, this is an excellent place for rock climbing. To complete the hike of 15 kilometers, it will take around eight hours through the wild terrain, and you will require ropes, a harness, and a local guide's assistance to get there. The level of this hike is advanced and you will need previous experience in hiking to complete this one.
Other than the pristine beaches, rich historical background, and unique culture, Portugal has a variety of landscapes that can be a treat to your eyes.  The steep hills, delicious food, warmth of the Mediterranean sea, plenty of hotels, affordable wine, and a bunch of lifetime experiences, make Portugal an ideal spot anyone would love to visit. So, if you are a couple who just got married and looking for some offbeat Honeymoon places in Portugal, these mountains are never going to disappoint you. Get your tickets done and start working on your stamina for a lifetime hiking experience in Portugal.