India is a country that has diverse geographical, Demographical, and climatic variations. In most of this country, the summertime is extremely hot and goes on for a long period. But we are most fortunate because there are extremely beautiful hill stations in India that you can visit during the summer days. So, if you are an adventurer and wanderer from the heart and like challenges in your life here are the top ten hill stations you must visit.
1. Shillong, Meghalaya
Shillong is the best place to relax and heal from all the stress and tension of your work life. This beautiful hill station is also nicknamed Scotland of the East by the British. This name is justified by the scenic beauty and the pleasant weather. Surrounded by rolling hills this hill station is at its best from March to June.
Tourist spot to visit: Don Bosco Museum is a popular tourist spot if you want to get familiar with the heritage and culture of this place. Also, there are two must-visit falls Elephant falls and Nohkalikai falls. Apart from that Ward's lake, Umiam Lake, Ka Phan Nonglait Park, etc.
2. Manali, Himachal Pradesh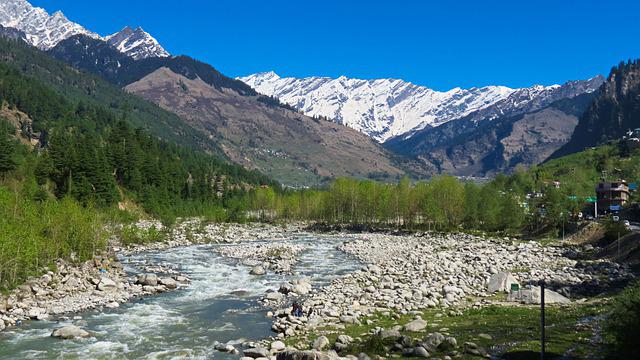 Himachal Pradesh situated in the Himalayas is an all-time popular tourist spot in India. The scenic beauty of this Hill station can easily give a tough fight to many famous international tourist spots. Surrounded by stunning waterfalls, rivers, and orchards this place is a heaven for adventurous souls. Also, there are trekking routes for tourists who want to jazz up their adrenaline a little bit more.
Tourist spot to visit: Hidimba Devi temple is a must-visit for those who are on the path of spirituality but also for tourists who are nature lovers. This temple is located in a location with scenic beauty and also has some architectural value. Apart from this temple places like Manali sanctuary, Rohtang pass, Solang Valley, and Bhuntar are also some popular spots.
3. Nainital, Uttarakhand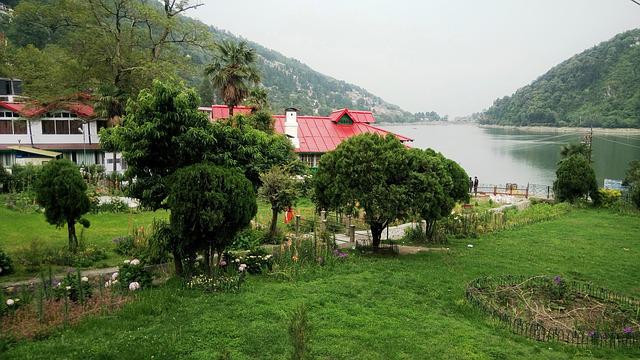 Nainital is one of the most popular hill station in North India. Located in North India and due to its proximity to Delhi this tourist spot is frequently visited by several tourists. If you want to enjoy the greenery on the beautiful mountains then this is the perfect location for you. Its peaceful nature is a perfect gateway for nature-loving visitors. With plenty of tourist spots to visit including the boat ride on the Naina Lake, you will have a lot of activities to look forward to.
Tourist spots to visit: Kainchi Dham, Cave Garden, Khurpa Taal, Kilbury bird sanctuary, Kainchi Dham, Tiffin Top, Mall Road Etc are some of the tourist spots you must visit. Apart from that Trekking boating, Horse riding and ropeway are some of the must-do adventure sports.
4. Leh Ladakh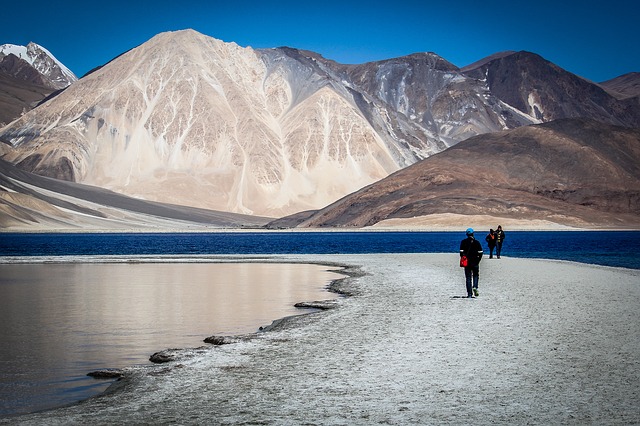 The highest and most famous hill station in India is surrounded by a unique scenic beauty which is rear to find in any other part of the country this place is a pilgrim to the restless souls. This is one of the most visited tourist spots in the world and there are several tour packages available according to your convenience. There is a spot that is a little off track but has beautiful scenic beauty and can be visited by bike.
Tourist spots to visit: Pangong Lake, Tso Moriri, Royal Leh Palae, Zanskar valley etc.
5. Darjeeling, West Bengal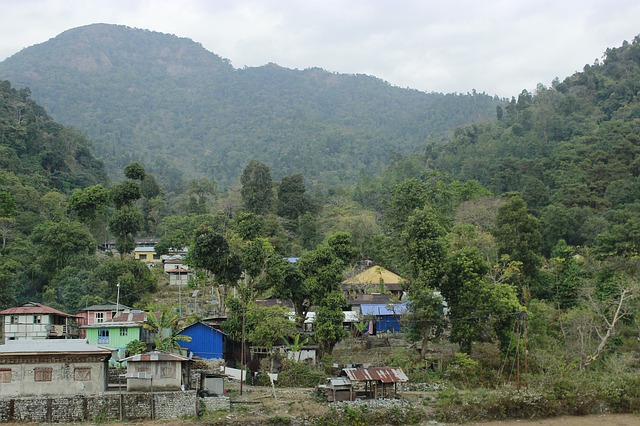 The queen of the hill situated in the state of West Bengal is the best gateway for some relief from your daily schedule. It is famous for its spectacular tea gardens, rich flora fauna, and spectacular view of Mt Kanchenjunga. With its rich culture spectacular food and chilly weather, it is one of the most visited hill stations in India.
Tourist spots to visit: Ghoom monastery, Sanchal Lake, Batasia loop, and observatory hills are some of the must-visit tourist spots.
6. Gangtok, Sikkim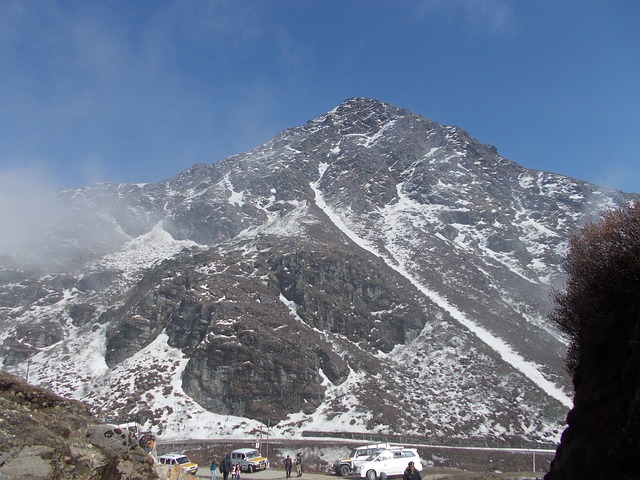 The largest town in Sikkim, Gangtok is one of the best hill stations in India. Living in Gangtok has the perks of the town as well as you can enjoy the serene beauty of the hills surrounding you. Just take a walk around the town and you will get the real feel of living in Gangtok.
Tourist spots to visit: Tashi Viewpoint, Banjhakri hills, Tsongmo Lake, Rumtek Monastery, etc.
7. Ooty, Tamil Nadu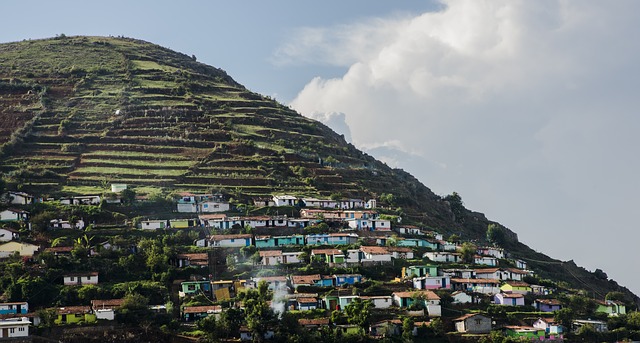 Located in the lustrous Nilgiri hill this hill station is a must-visit if you are planning a trip to Tamil Nadu. This hill station is all about green tea gardens, Serene lakes, and cozy cottages. If you want to explore this place thoroughly take a ride on the Nilgiri Mountain Railways.
Tourist Spot to visit: Emerald Lake, Ooty Botanical Garden, Tiger Hills, Tea Museum, etc.
8. Lonavala, Maharashtra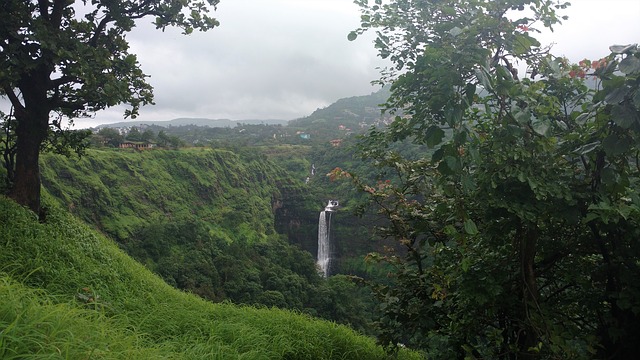 Just between Pune and Mumbai Lonavla is the most visited tourist spot in Maharashtra. The best time to visit Lonavla is during the monsoon. This hill station looks the most charming during this season with the waterfall flowing most spontaneously.
Tourist spots to visit: Rajmachi Fort, Tigers Leap, Aamby valley, Bhushi Dam, Bhaja Caves, Sunil's Celebrity Wax Museum Etc are some of the must-visit spots.
9. Chikmagalur, Karnataka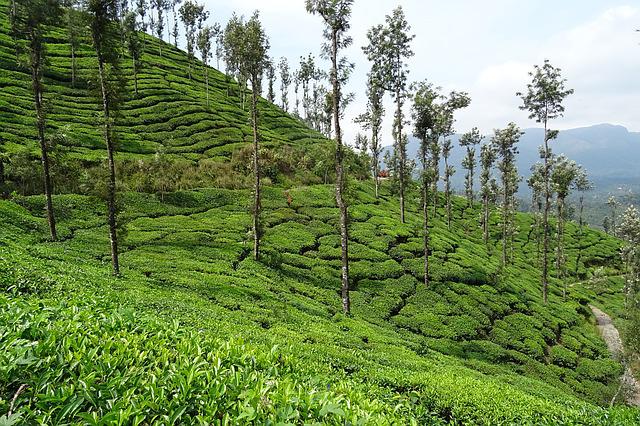 The coffee land of Karnataka is famous for its coffee plantations. If you visit Chikmagalur you will get a light smell of coffee in the air. This place is picture perfect with its rich greenery, hills, beautiful waterfall, and wildlife.
Tourist spots to visit: Hanuman Gundi, Hebbe Falls, Kodandarama Temple, Mahatma Gandhi Park, etc are some of the most visited tourist spots in Chikmagalur.
10. Munnar, Kerala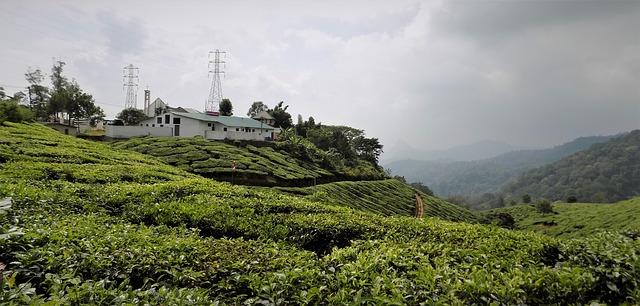 Munnar hill station is a perfect spot for adventure-loving tourists who want a quick relaxation from their daily life.  Located at the altitude of 1532 m above sea level Munnar is one of the many hill stations in South India and has the most perfect wintery weather comfortable for tourists coming from any summery region. Surrounded by green hills, waterfalls, and a coffee plantation Munnar is a perfect getaway amidst nature.
Tourist spots to visit: Attukud Waterfall, Eravikulam National Park, Mattupetty Dam, and Tata Tes Museum are some of the must-visit spots.
These hills stations are the pride of our country. Visited by several tourist every year this hill station are known for their distinct beauty. Just pick one and plan a trip now with your family to a magical vacation this summer.